Best inservice ever!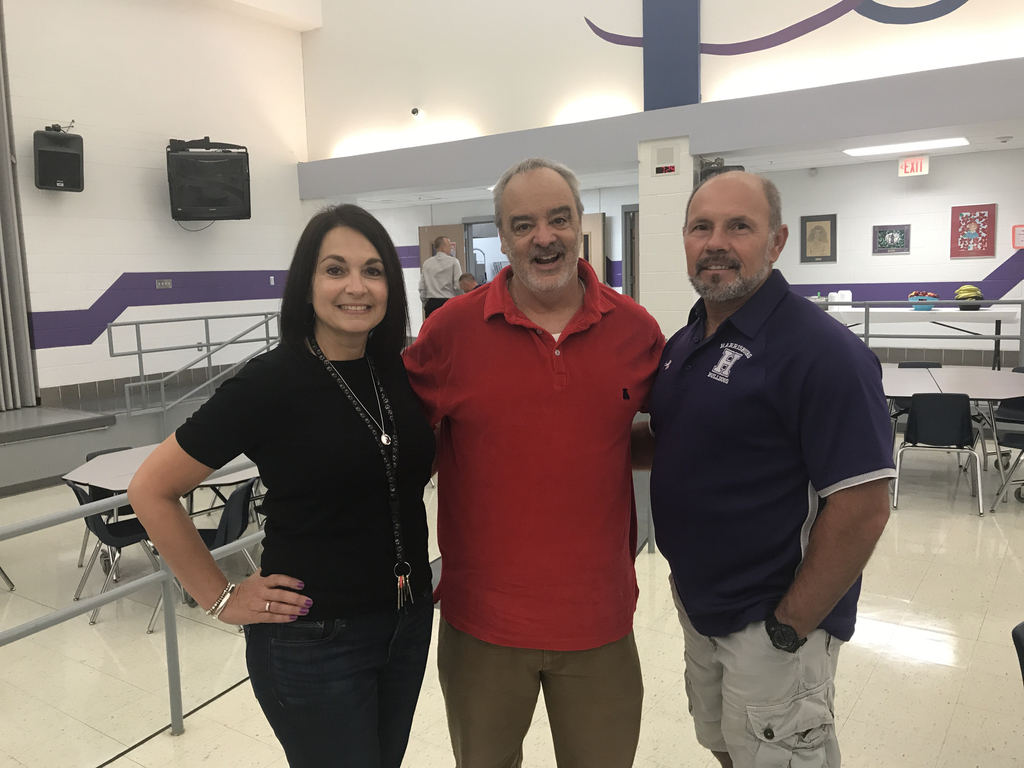 Guest Speaker!! Early bird gets the worm!!
HHS girls and boys practice cancelled today.

Harrisburg Boys and Girls Golf has been Cancelled for today at Carmi. A possible makeup date will be announced later.


Harrisburg Boys Golf has been Cancelled for today, 8/20/19 at Shawnee Hills Country Club at 4 pm with Massac County and Mt. Carmel High Schools. Make up date announced later.
REMINDER------ There will be a Teacher in-service on this Friday, August 23rd. No School for students!!!
ALWAYS REMEMBER!!!!!!!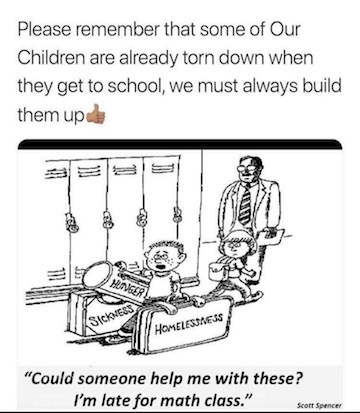 GOOD MORNING BULLDOG NATION! Happy Monday to all! Work to make every day better than yesterday!

Be sure to enable push notifications to stay up-to-date!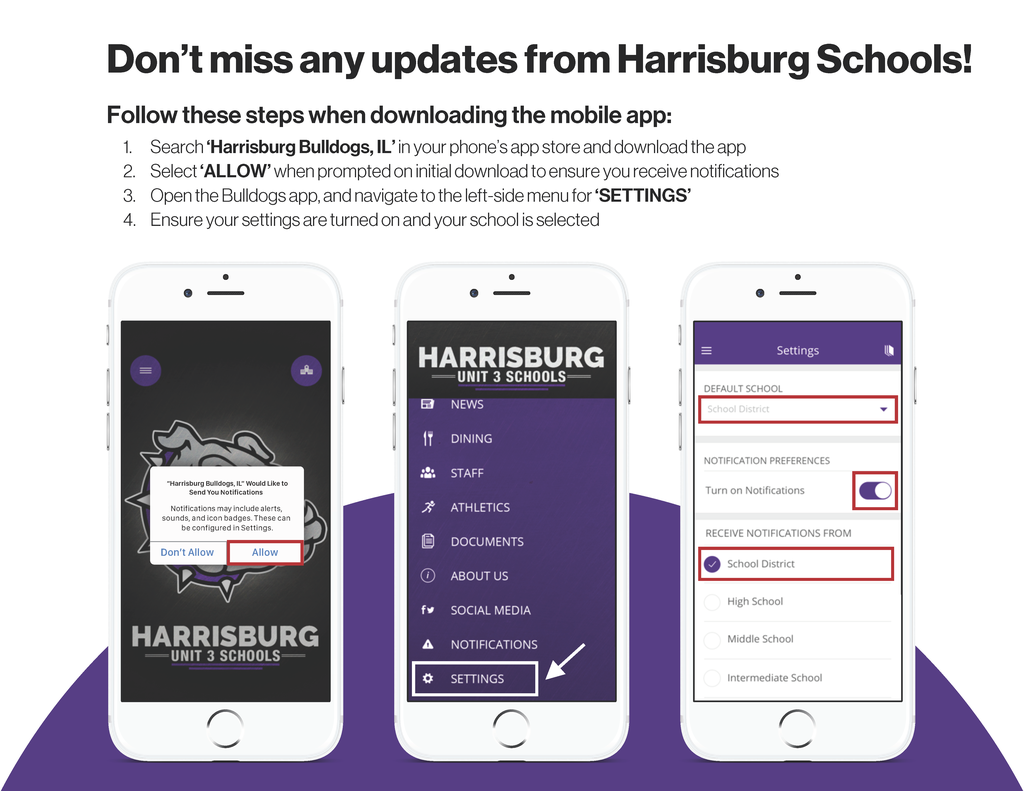 HHS Boys golf team finished 9 out of 17 teams at the AJ McDonalds Challenge. Ashton Hall had a career best round of a 81. Andrew Bittle and Grant Wilson both shot a 87 and Krayton Morse shot a 95 for a team total of 350. Hayden Emery shot a 96 and Colby Morse followed up with a 112.
Big win for the bulldogs. Both boys and girls over ZR tonight at home. Girls medalist was Madison McClusky with a 38 and boys was Ashton Hall with 40.

REMINDER: All HHS Football T-Shirt Orders are due by 8/16.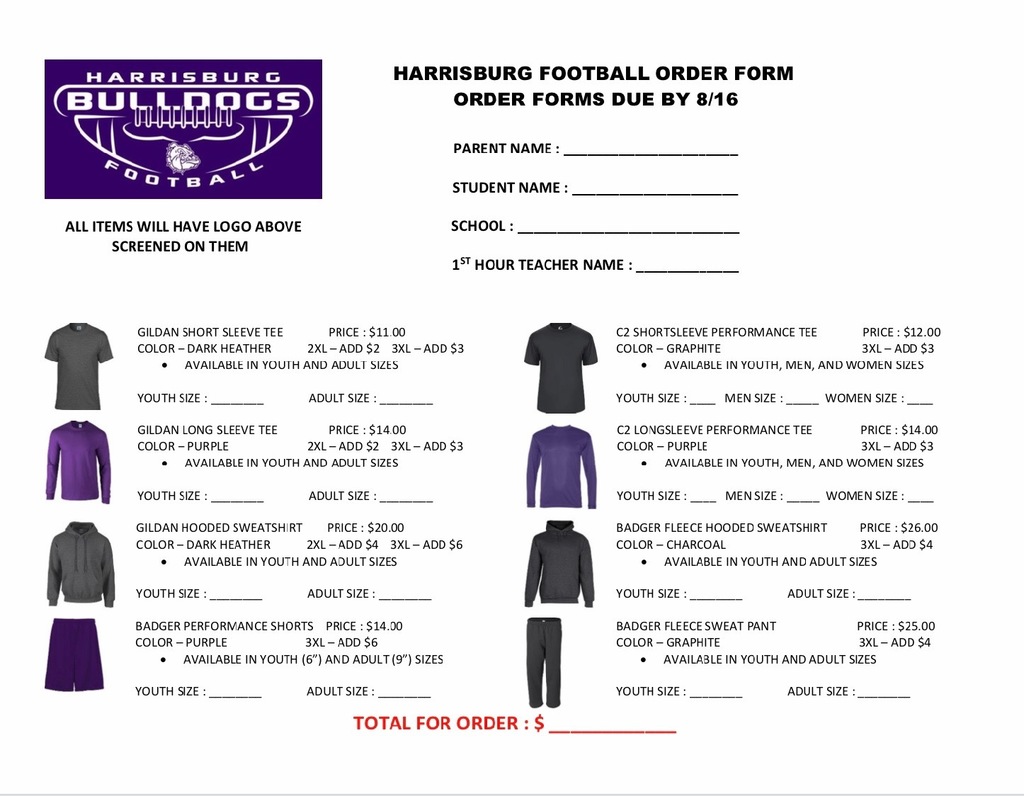 Thank you to all parents and staff members on making the early dismissal as smooth as possible. Have a wonderful weekend!
Thank you to our staff, parents and guardians for your patience and understanding today. We apologize for the inconvenience but the circumstances were out of our control. Have a wonderful weekend and see you on Monday !!
IMPORTANT NOTICE: There has been a power pole damaged at WEST SIDE SCHOOL and they are shutting power off for the day. We will be dismissing children at 10:30 today in the entire district. We apologize for this inconvenience. Call the offices if you have questions. THANK YOU!
Great Job Bulldogs!!!!!! High School Boys and Girls Golf with a great showing in their first tournament of the year! GREAT DAY TO BE A BULLDOG! WOOF WOOF
HHS girls golf placed 2nd place at Mt Carmel invitational. Madison McClusky medaled 7th and Gracie Behmke medaled 10th. Boys finished 4th. Grant Wilson medaled 6th. Great day for the dogs.
Parents....we are here to HELP your kids! Please call your child's building if you need assistance, we will do our best to rectify the problem. Our entire staff works very hard to make your child's day enjoyable. Please keep that in mind when asking for their help with the issue!
HHS golf teams both travel to Mt. Carmel for our first match today. Bus leaves at 12:40.