Be the "I" in KIND today.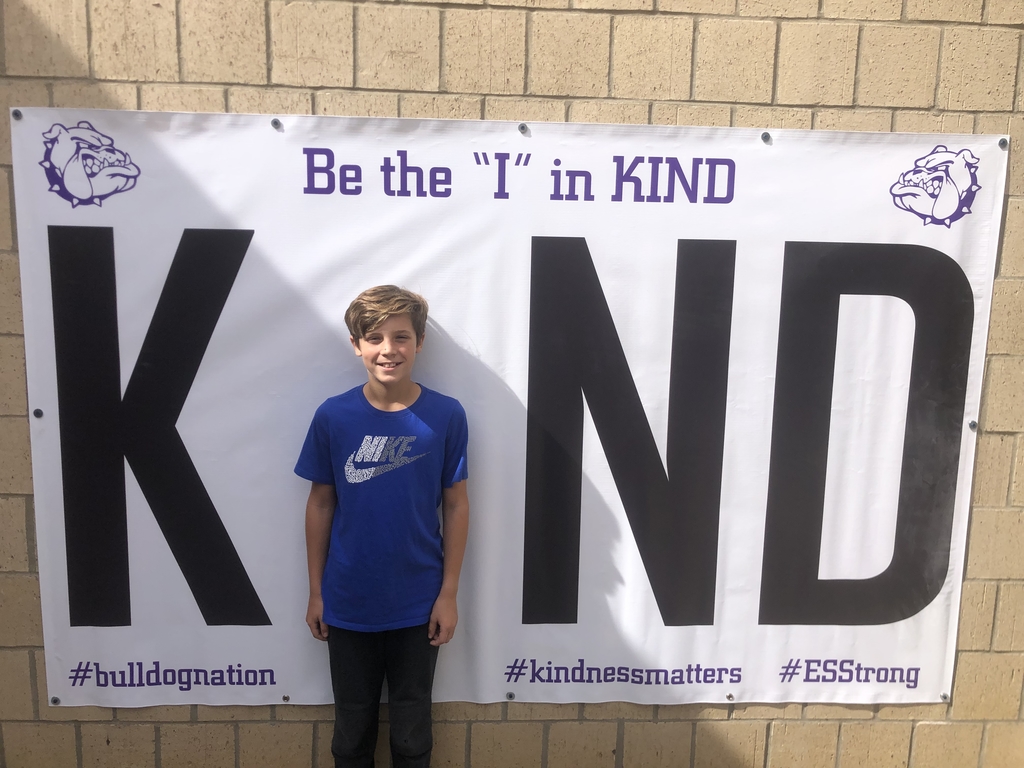 An situation was investigated today at Harrisburg High School with assistance from the Harrisburg Police Department. It was determined that there were no threats nor any weapons involved. Rest assured that all rumors get investigated and that is what this was a rumor. All is safe at HHS
Come out and support the Girls golf tonight at Shawnee Hills Country Club. Our last home match. Good luck Dogs!
State mandated physical and immunization requirements for 6th graders and new students: These are due by 10/10 at 8:00 a.m. or students will be excluded from school until requirements are met and verified. Contact Tina Henson at ext. 3138 for more information.
Congratulations to the HMS Marching Band and Color Guard on their 1st place finish in the Mt. Vernon Fall Festival Parade!
HMS Cross Country pictures are tomorrow. The team should make sure to have their uniforms at school tomorrow.
8th graders are selling Boston butts and ribs! Don't miss out! MUST have ticket to pick up your order.
BASKETBALL TRYOUTS FOR GIRLS will be Wednesday, 10/2, Thursday, 10/3, and Friday, 10/4 (if needed) from 5:00 - 7:00 p.m. in the gym. All girls trying out for basketball must have a physical to try out.

Congrats to HHS Girls Golf who got 2nd in the Ohio Division and 6th overall in river to river conference today. Madison McClusky medaled 4th in the Ohio Division and 5th overall. Madeleine DeNeal medaled 9th in Ohio Division AnnaMarie Podoriscki, Gracie Behnke, Madison McClusky, Madeleine DeNeal & Jaci Robinson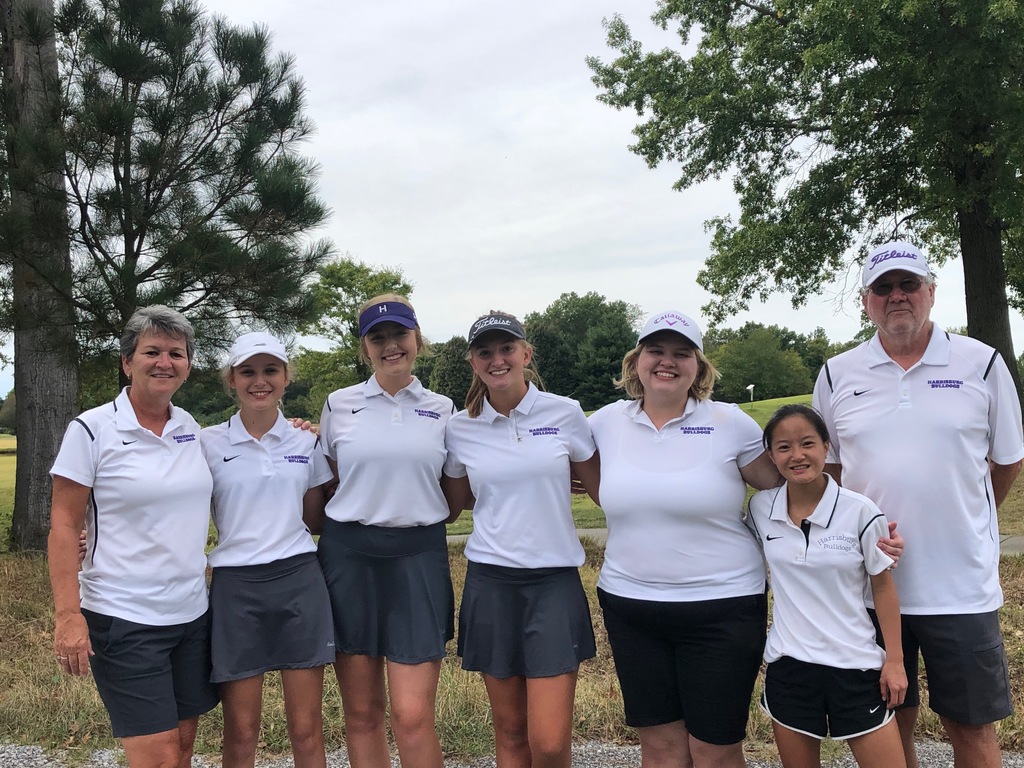 Isaac Crabb - Mr Bulldog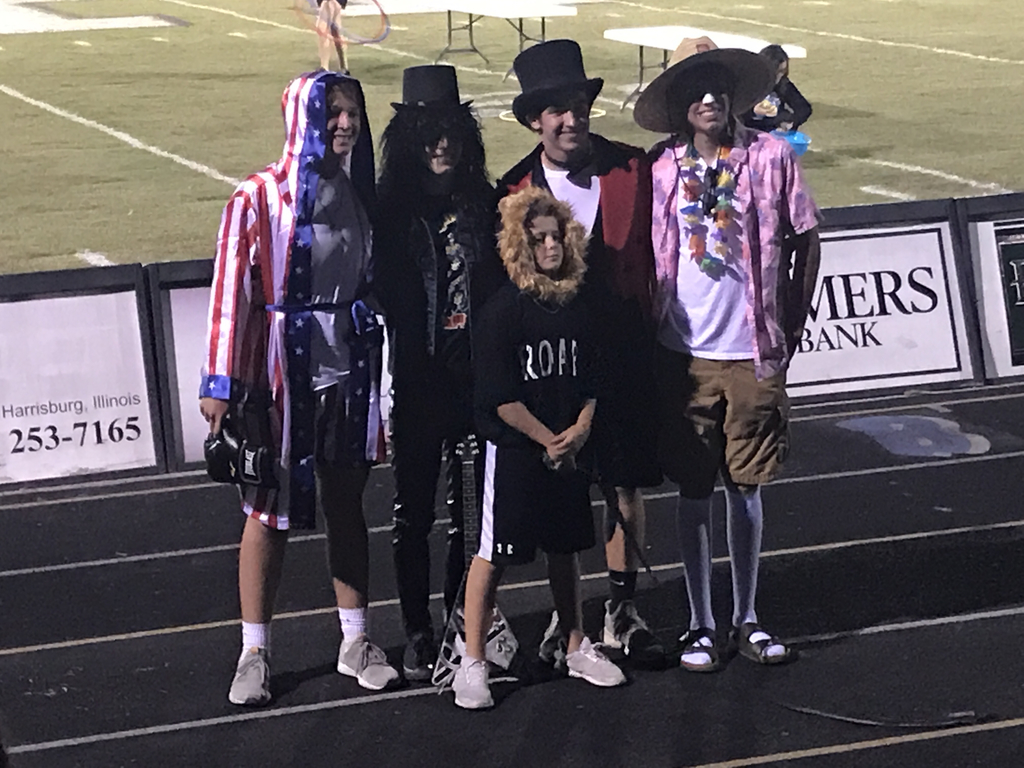 Mr. Bulldog - Isaac Crabb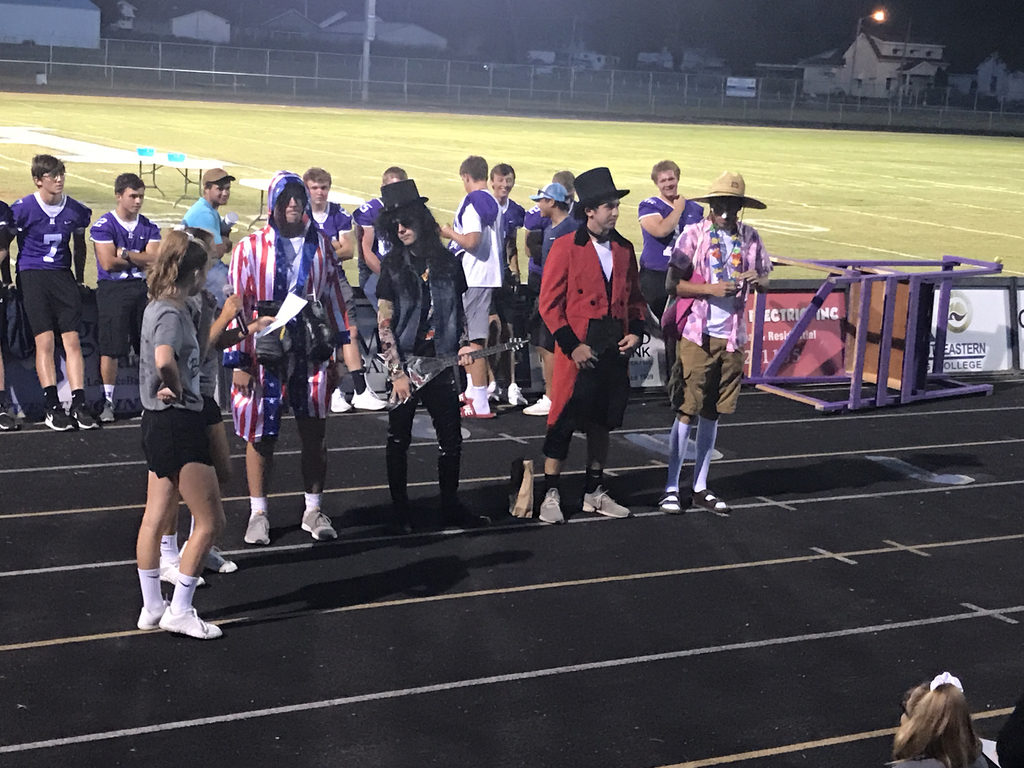 Mr Bulldog Candidates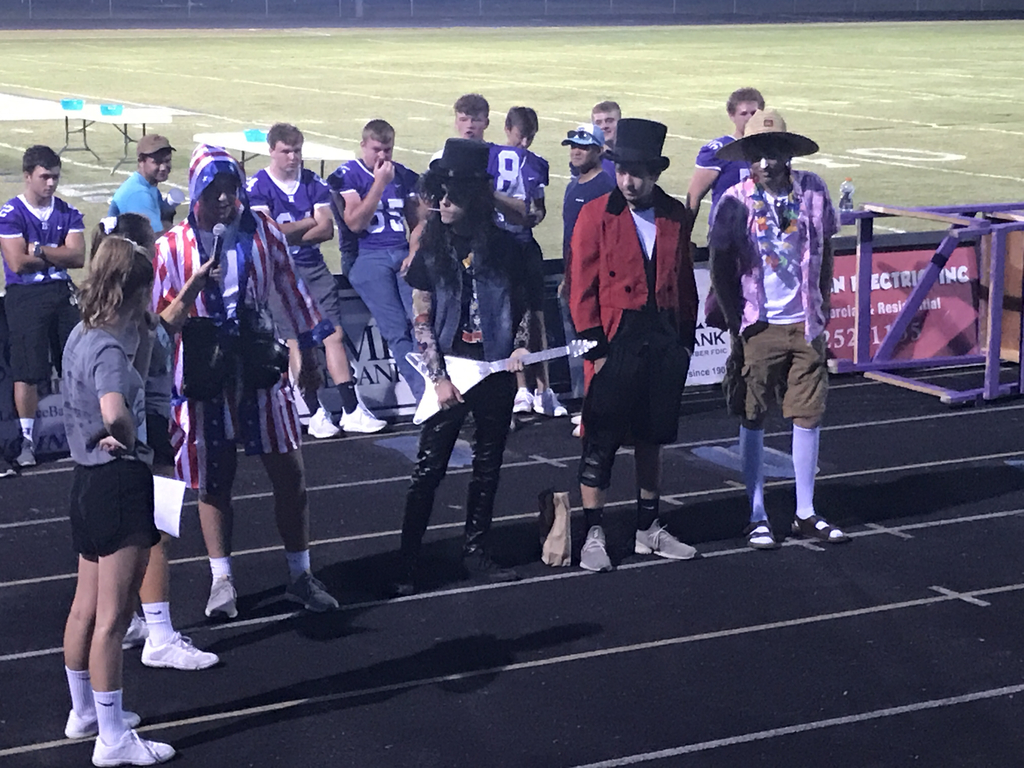 Mrs. Conn's Art classes show their school spirit with some awesome signs for Homecoming! Go Dogs!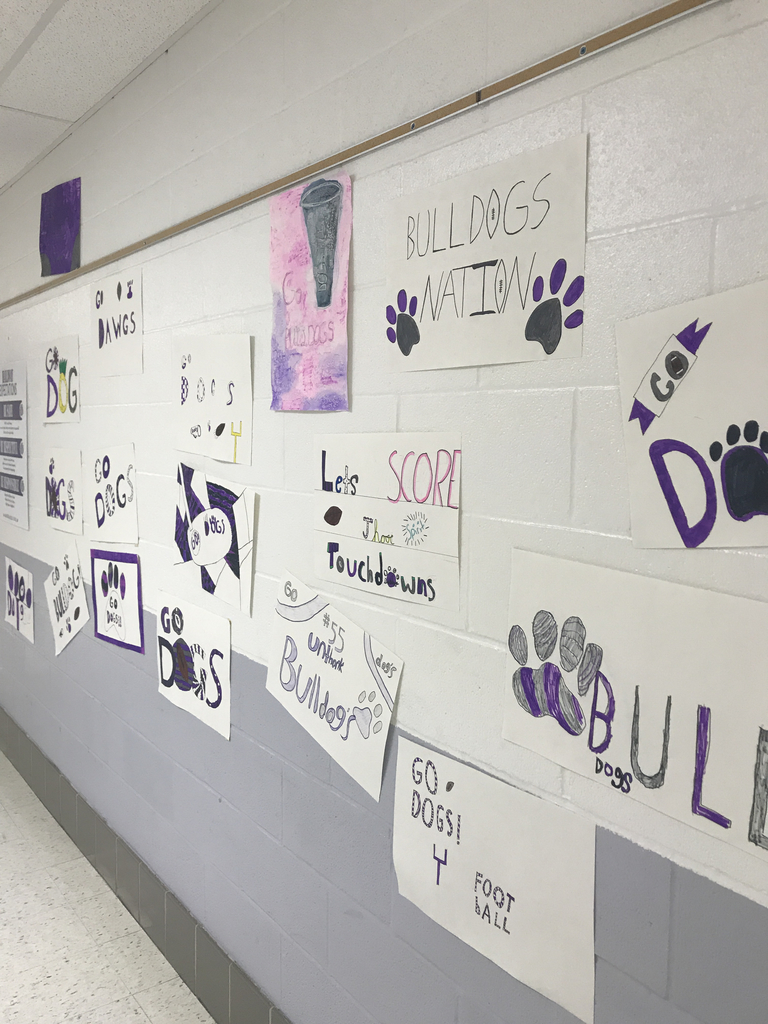 GO DOGS!!!! EAST SIDE PURPLE AND WHITE DAY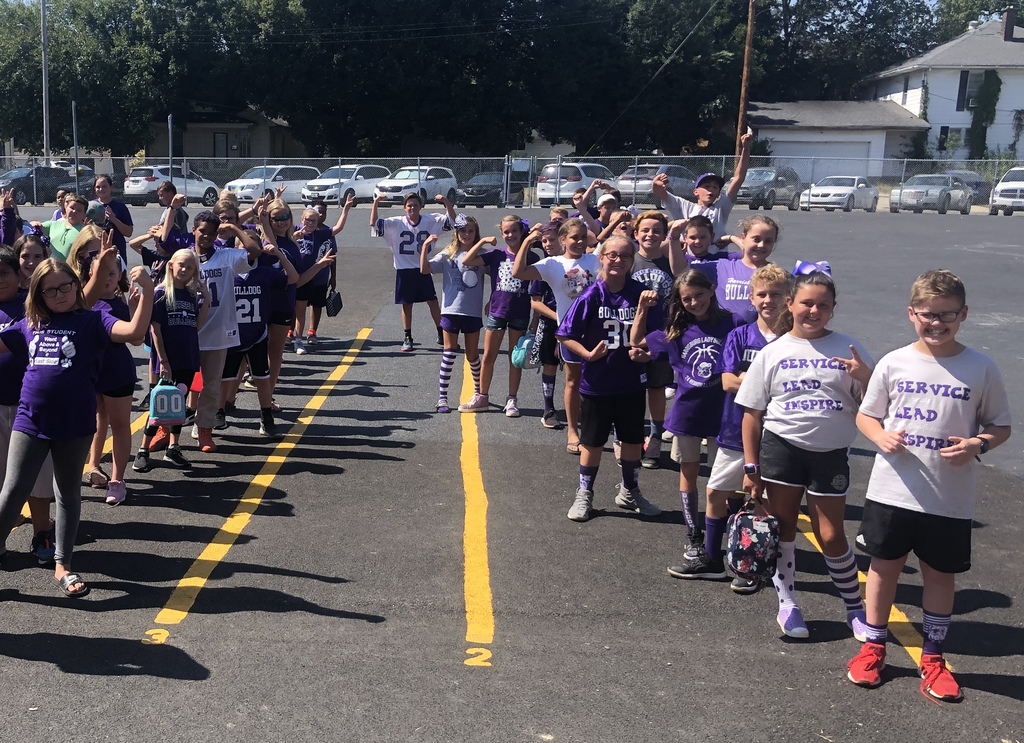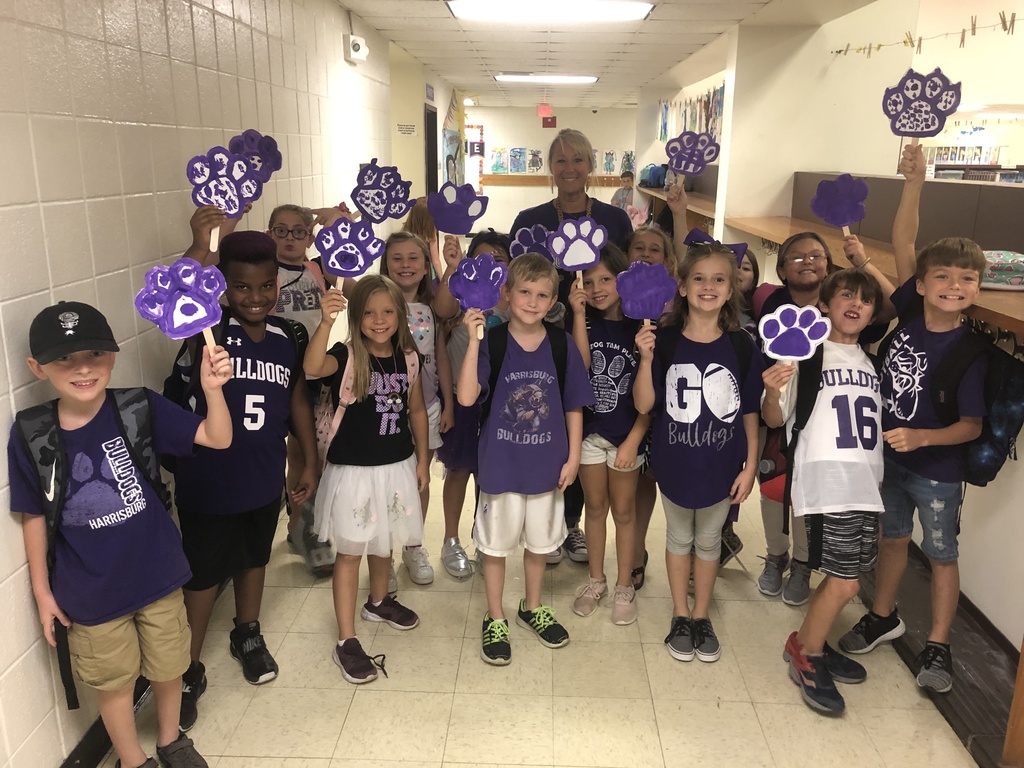 Thank you to these HHS seniors for coming to West Side and reading to our students.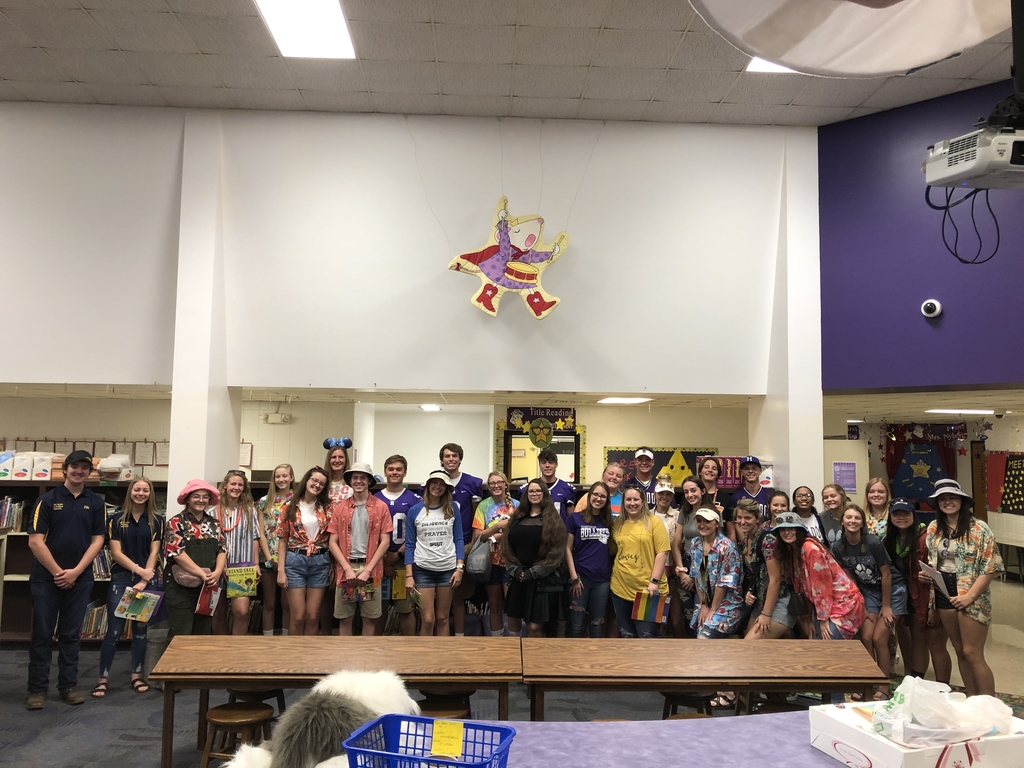 Good Morning from the AMAZING SUNFLOWER FIELDS at our Harrisburg Middle School!! Thank you to HHS FFA for the beautiful fields and thank you Mrs. Devisser for the pic!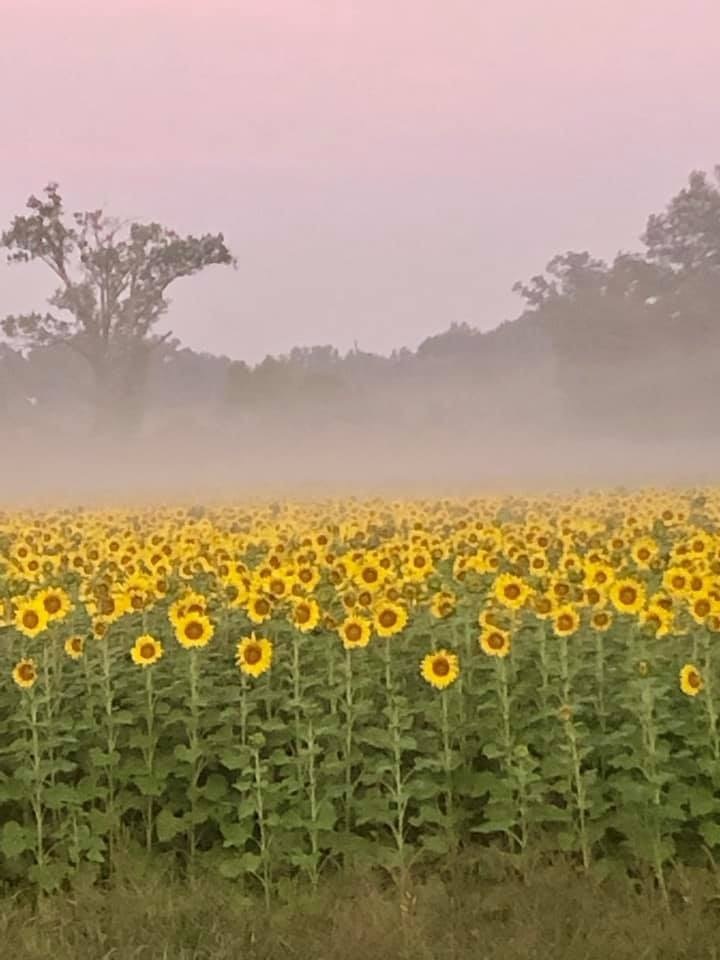 Win for girls golf team over murphysboro. Gracie was medalist for the night with 44. Madison followed with 45. Ann Marie with 57. Jaci Robison 58 and Madeleine DeNeal 63.
WHAT A GREAT DAY TO BE A BULLDOG!!!!
It's not too late - Parent/Teacher conferences until 6:30 at HMS tonight!